Hi Everyone! We hope you all had a wonderful Memorial Day and were able to spend some time outdoors with the gorgeous weather we have had. This week we are focusing on Music.
Here is a message from Miss Jamie: https://vimeo.com/423294263
Miss Kira wanted to share a song with you this week … enjoy: https://vimeo.com/423293646
Gross Motor Music Activity: Here's a song we dance to at school often. Have fun dancing to it with your little one at home: https://www.youtube.com/watch?v=NwT5oX_mqS0
A fun Music-themed Kids in the Kitchen activity can be making this super-cute xylophone snack.
Music Art Project: Paper Plate Music Shaker. All you need is a paper plate, tape or staples, markers, and popcorn seeds (or something else to make the noise. Check out the complete directions here: https://www.allkidsnetwork.com/crafts/music/paper-plate-shaker.asp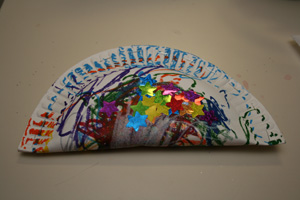 App of the Week – Music Kids: https://play.google.com/store/apps/details?id=music.kid.pianokids
This app helps children explore musical instruments, different sounds, and exposes them to a variety of different musical skills. Check it out!