Little Red Schoolhouse, Inc. is dedicated to helping children succeed in life.
Little Red Schoolhouse offers a foundation to encourage your child's lifelong love of learning.  We provide the optimum atmosphere to enhance your child's growth and development while providing a safe, nurturing environment.
Little Red Schoolhouse, Inc.:
employs Center Directors with advanced degrees in the field of Early Childhood Education
offers a comprehensive curriculum developed by an experienced educational expert who holds a Master's Degree in Curriculum and Instruction
is one of the first child care centers to have Automated External Defibrillators (AEDs) on-site at each location
employs a certified staff meeting educational requirements, including Infant and Child CPR certification with AED training
builds strong and fit children through acres of large outdoor play areas
offers a wide-range of enriching activities to meet the needs of each child
focuses on building a strong and balanced foundation of emotional, social, cognitive, and physical skills for each child
offers multi-cultural and developmentally appropriate materials and equipment
provides a safe, clean and secure environment with locked entrances
offers open communication with parents in an atmosphere of mutual trust and respect
Little Red Schoolhouse strives to provide a developmentally appropriate learning environment based on your child's needs.  We create a safe atmosphere formed by positive guidance from a well-trained staff that works to meet each child's individual needs while offering an environment that is both welcoming and nurturing.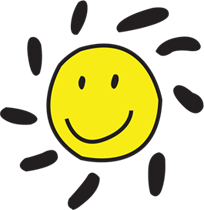 "We could not be happier with the loving care that Evelyn receives at LRS.  The teachers go above and beyond every day to make the children (and parents) feel comfortable while fostering a learning environment.  Thank you all so much!!!"
Evelyn's mom and dad