The Difference
Why choose Little Red Schoolhouse, Inc. over all other child care centers? We have a bright and spacious facility, a large outdoor play area (3-5 acres, depending on location), an experienced and caring staff ,and a fantastic curriculum with tons of hands-on learning.  If that is not enough see what else makes LRS stand above the rest.
The Facilities
Our buildings are tucked away on country acres, like a hidden treasure worth exploring.  Our bright, cheery classrooms stimulate the young minds of children with ample natural lighting, yet provide a soothing atmosphere.  We have unbeatable, spacious playgrounds that inspire adventure and imagination.  Our yard is a living science exploratorium with frogs, bugs, butterflies, and plant-life to study.  There are literally tons of sand at Little Red Schoolhouse; to you it is just a sand castle, but it is really the beginning steps of a young architect.  Air conditioning keeps your child cool and comfortable during the hot summer months.  High-tech security systems are in place with locked entrances in addition to hard-wired fire detection and emergency systems.
On-Site AED
Each Little Red Schoolhouse location has an Automated External Defibrillator (with pediatric pads) on-site.  Together with Children's Hospital of Wisconsin, the Masonic Foundation and through the fundraising efforts of our families we were able to purchase 2 AED units and train all staff in use.  While we hope to never put these units to use, it is very comforting knowing that one is just steps away from every classroom.  The American Heart Association states "Immediate cardiopulmonary resuscitation (CPR) and early defibrillation, with an automated external defibrillator (AED), can more than double a victim's chance of survival."
Evaluations
Formal child evaluations are performed in the fall and spring.  Informal observations are accomplished periodically throughout the year.  The staff at LRS will keep you informed of your child's progress in the following ways:
on-going dialogue with teachers and staff at drop-off and pickup time
center-specific newsletters that highlight upcoming activities and events
parent communication boards
written communication specific to your needs, including regular evaluations
comprehensive curriculum plans so you know what your child is learning
The progress of the child is a primary concern of Little Red Schoolhouse, Inc.  Conferences can be scheduled at any time with some advance notice to the Director.
There are a minimum of two computers in the Preschool and School-Age classrooms at Little Red Schoolhouse, Inc., on which the children are exposed to wonderful and age-appropriate educational games.  A love of technology begins at an early age at LRS!
Picture Day 
Little Red Schoolhouse arranges for a photographer to come to the centers two times per year; once in early summer and once just in time for the winter holidays.  The photographer is highly experienced in photographing young children and the packages are very reasonably priced.  If you have your child's picture taken and view the portraits, you will receive a FREE mouse pad, tote bag, or child-sized T-Shirt with your child's portrait on it … no purchase necessary!  You can't beat that deal.
Summer Program 
Wild, Wacky (and educational) are words that describe Little Red Schoolhouse's Super Summer Adventure Program.  The summer is spent playing, socializing, and learning through various field trips, daily activities and guest speakers.  Hands-on learning is an integral part of our fantastic summer program.
Field Trips 
Little Red Schoolhouse, Inc. does take children on fun and educational field trips.  Most field trips are taken during the summer, but there are a few select trips scheduled in fall, winter, or spring.  For each trip a permission form or sign up sheet must be signed by the parent/guardian.  Parents are welcome to accompany staff and children on field trips.
Hot Lunch 
The Richfield/Colgate location offers a hot lunch program at an additional cost of $2.40 per day, delivered daily from a local caterer.  No more time spent packing lunches; your child will have a delicious and nutritious lunch every day!  Menus are provided monthly and meet the State of Wisconsin's nutritional requirements for young children. 
Presentations 
The Center welcomes any presentation of a specialty (job experience, hobby, talent, etc.), that would enhance a curriculum unit or theme. Please contact your child's teacher to make these arrangements; parent involvement is always welcome (and encouraged) at Little Red Schoolhouse, Inc.
Communication
Each family will receive a monthly newsletter on or near the first of each month.  This newsletter will contain a listing of weekly themes and units, along with information on upcoming events and a "Looking Back" section detailing events of the past month. Teachers will also post weekly lesson plans and activities on your child's classroom door.
A Parent/Teacher Communication Board is located at each center.  This board contains important information for parents, including copies of our newsletter, the monthly lunch menu, computer class information, special dates, and other pertinent information.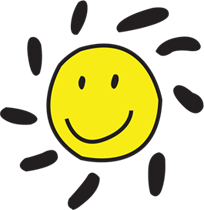 "We love how the teachers take time tot get to know each child and focus on helping them learn and grow."
Paige & Archer's mom and dad